Ancient Egypt gallery
Learn about mummification and see Egyptian artefacts from the British Museum.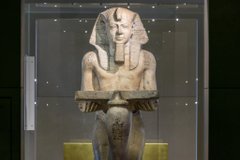 The Egyptian gallery is really special – not only because of the large number of perfectly preserved artefacts it contains, but for the huge variety of objects on display.
Here you can marvel at enormous stone statues, tiny lucky charms, precious burial goods and entire coffins.