Sensitive collections, repatriation and decolonisation
Information about sensitive collections from around the world and decolonisation.
Our policies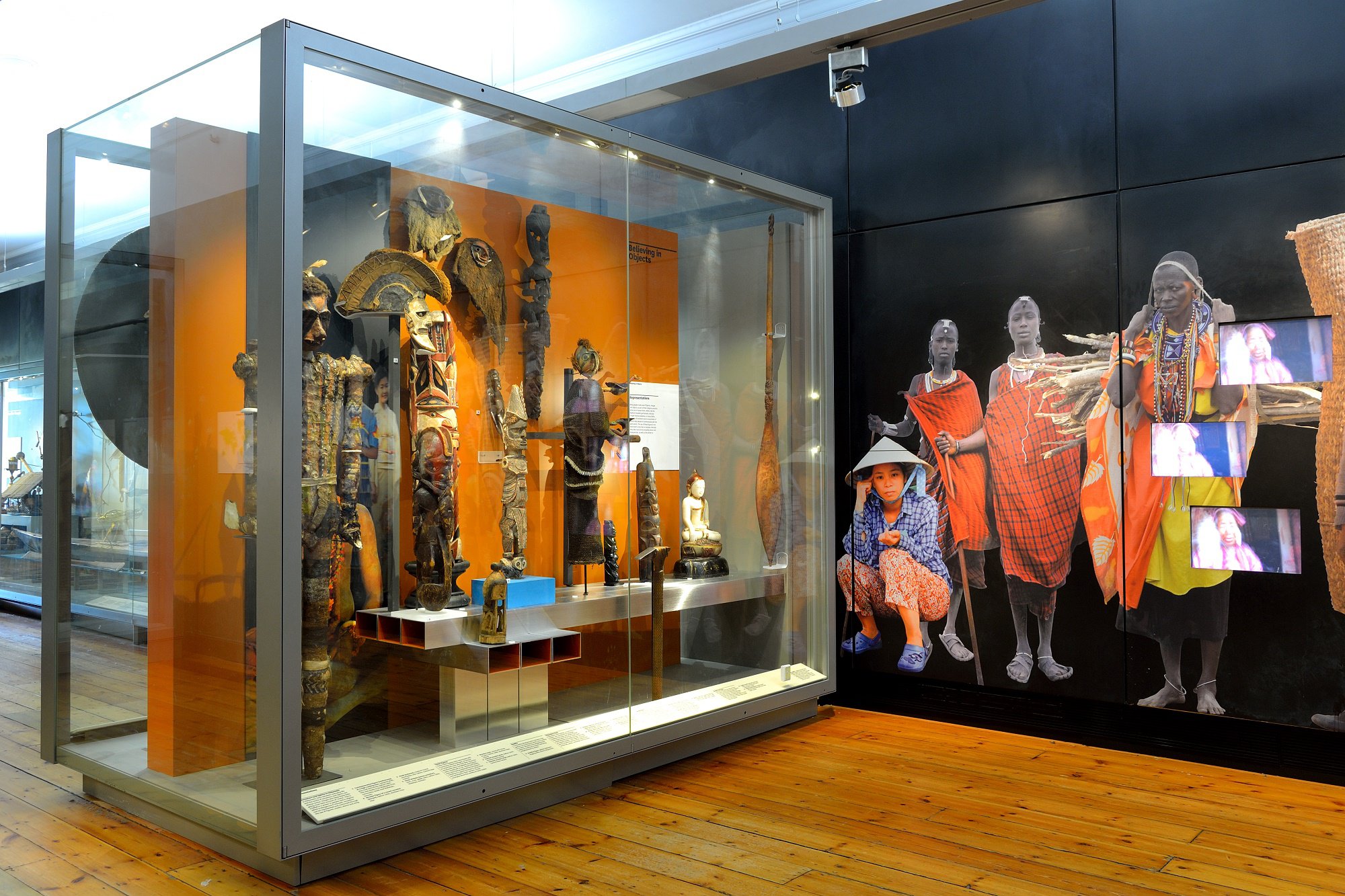 Like many museums in the UK, the Great North Museum: Hancock cares for objects in its collections that are sensitive in nature. These include archaeological human remains and sacred and non-sacred objects from countries and communities around the world.
To ensure that we manage these collections in a legal and ethical way we have a number of policies that govern our work. These include:
Human Remains Research Access Policy
The museum still actively collects objects and specimens. This is governed by our Acquisitions and Disposal Policy.
Repatriation
The Acquisitions and Disposal Policy also contains information on repatriation:
Paragraph 10:
The GNM's governing body, acting on the advice of GNM's and TWAM's professional staff, may take a decision to return human remains (unless covered by the GNM Human Remains Policy 2016 and the "Guidance for the care of human remains in museums" issued by DCMS in 2005), objects or specimens to a country or people of origin. The GNM (and TWAM) will take such decisions on a case-by-case basis; within its legal position and taking into account all ethical implications and available guidance.
The museum welcomes all enquiries about repatriation.
The majority of the World Cultures collections (also known as our Ethnographic collections) can be accessed through Tyne & Wear Archives & Museum's Collections Search.
However, a full list of the collections, their country and/or community of origin and how they came into the museum's collections (where known) can be read here.
Object records with the prefix A to G date from 1836-1993. Object records after 1993 are recorded by year. The museum now rarely acquires ethnographic objects and only in full accordance with the Acquisitions and Disposal Policy.
The history of the World Culture collections spans over 250 years. Historic records do not always capture how an object came into the museum's collections or how the donor came to acquire it. We are constantly trying to improve our knowledge of all of the museum's collections and update this as we can, particularly when receiving specific enquiries.
More information about objects from the 1700s to early 1800s can be found in the below publication:
Jessop, L., June 2003, 18th Century Ethnographic Collections in the Hancock Museum, The Transactions of the Natural History Society of Northumbria, Volume 63, Part 3.
More information about collections from the Pacific region can be found in the below publication:
Jessop, L. and Starkey, J., 1998, No contemptible Workmanship: Material culture of the Pacific region represented in the Hancock Museum, Newcastle upon Tyne, Newcastle, Tyne & Wear Archives & Museums.
Decolonisation
As has already been stated, the history of the collections at the Great North Museum: Hancock spans over 250 years. This means that a number of our objects are inextricably linked with Britain's colonial past and systemic racism. We acknowledge this and are working towards using these collections in an equitable and just way.
You can find our current action plan here. We will update it as we make progress.

Here is the work we are currently undertaking and we will update this page as we make progress:
We do not have a World Cultures specialist on our team. To increase our knowledge about collections, our Assistant Keeper of Archaeology has recently completed a Headley Trust Fellowship to learn more about the objects that represent Native American cultures. This has included knowledge exchange with organisations in North America who have close relationships with indigenous communities. You can read about the outcomes of that work here: www.creativepower-gnm.org.uk
As a result of this work we have drafted a full policy on Repatriation that is currently being peer reviewed. We will publish it here when it is ready.
Though the World Cultures Gallery is only 11 years old, there has been a significant shift in thinking about the context and display of these types of collections. We acknowledge that the interpretation requires updating. The Assistant Keeper has been reviewing all of the text that is displayed in order for us to address this.
We are devising a project to capture all of our thinking and required actions to address the issue of decolonisation at the museum. This project will be multidisciplinary and also address decolonisation issues regarding our Natural Science and Egyptology Collections. The key outcome will be to undertake a complete redisplay of the World Cultures collections.
Fundraising for this project has been made a priority. Please see our Project Action Plan.
Our Keeper of Natural Science is currently researching the colonial context of our African taxidermy collection. We will publish the outcome of that work here when it is ready.
As a principle we are reviewing all of our museum projects to ensure that resource and time for this project is prioritised.