Hadrian's Wall
See an inscription stone proving the Wall was built on orders of Emperor Hadrian.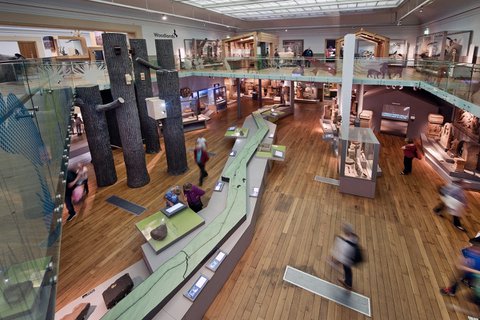 Times
---
Location
Ground floor
---
Price
Donations welcome (free entry). Drop in, no booking required.

---
Summer 2018 - please note that this gallery has been redesigned temporarily for our exhibition Which Way North. Some attractions - including the Hadrian's Wall model - have been removed from display and others may be obscured. The gallery will return to normal in the autumn.
An interactive model of the Wall enables visitors to discover the detailed history of this amazing fortification as well as finding out about all the forts, milecastles and associated museums that can be visited today.
The gallery includes a wealth of archaeological finds and visitors can hear stories of life on the Wall from the people who actually lived at the time.
Also on display is the gold Aemelia Ring, believed to be one of the earliest Christian artefacts found in Britain.