Not as it is written: Black Pittsburgh in voice and image
This is a historic exhibition. It is no longer available to visit and this page is only retained as a record of the previous event. For current and future exhibitions, visit our
What's On
page.
Photographs and spoken recollections delve into the life of Pittsburgh's black community during the Civil Rights era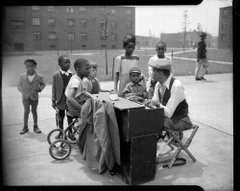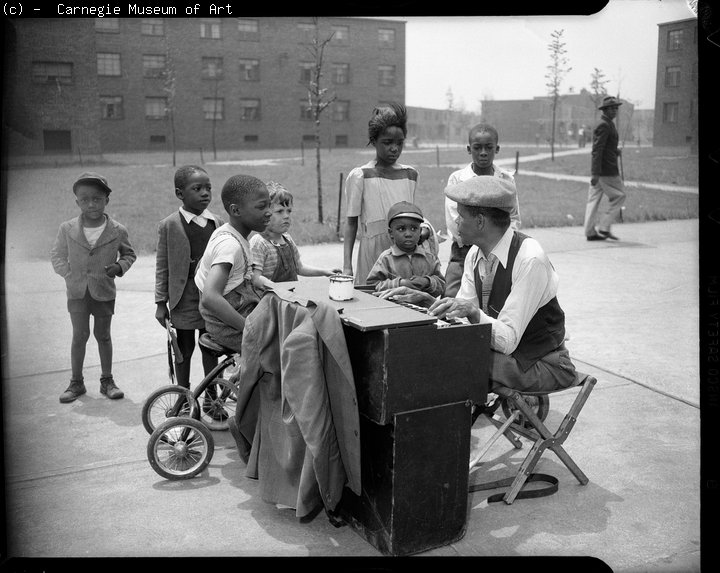 Until 1 December 2017 (historic exhibition)
This exhibition depicts elements of race relations and the civil rights struggle in Pittsburgh, USA, by combining the spoken recollections of black Pittsburghers (recorded by the Remembering Africanamerican Pittsburgh oral history project at Carnegie Mellon University's Center for Africanamerican Urban Studies and the Economy) with historic photos from the world-class Charles "Teenie" Harris Archive held by the Carnegie Museum of Art.
By using Pittsburgh as a case-study, this exhibition embodies one of the central messages of Dr Martin Luther King's speech: that racism looms over our world and yet the thirst for freedom and dignity remains unquenchable.
The exhibition will run in parallel with the "Teenie Harris Photographs: In Their Own Voice" exhibition at the Carnegie Museum of Art, Pittsburgh which takes place from 29 July 2017 – 28 February 2018.
Image: Charles "Teenie" Harris. American, 1908–1998. Children listening to man playing a small piano in front of Terrace Village housing project, Hill District, ca. 1956 © Carnegie Museum of Art, Charles "Teenie" Harris Archive.
---
Part of Freedom City 2017 - a city wide programme across Newcastle marking the 50th anniversary of Dr Martin Luther King Jr. receiving an honorary degree from Newcastle University.
Freedom City 2017 is a partnership between Newcastle University, Northern Roots and NewcastleGateshead Initiative.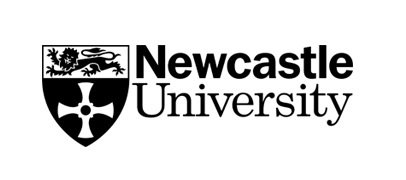 Newcastle University