Mithras: Roman Religion from Thames to Tyne
For the first time, the UK's most significant collections relating to the god Mithras are united in one place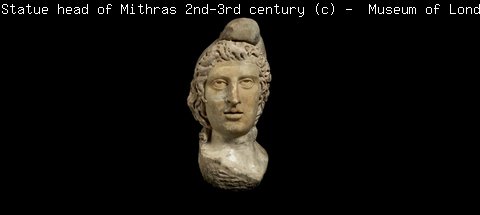 Times
---
Location
Hadrian's Wall gallery, ground floor
---
Price
Donations welcome (free entry). Drop in, no booking required.

---
For the first time, the UK's most significant collections of material relating to the Roman god Mithras are united in one place.
The Great North Museum: Hancock holds one of the most extensive collections of Mithraic material in the UK with items from at least three different temples on Hadrian's Wall. It also holds a unique carving depicting the birth of Mithras from the cosmic egg.
Additional loans from the Museum of London, including exquisite marble heads of Mithras, Serapis and Minerva, complete this rare and important display.
The synergy between the worship of Mithras in Londinium – the premier city of Roman Britain – and on Hadrian's Wall is as important as it is compelling.