Which Way North
A portal to another world is opening at the Great North Museum in June 2018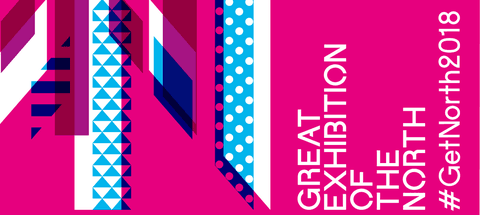 Friday 22 June - Sunday 9 September
Times
Opens to the public at 1pm on Friday 22 June. See our normal opening hours
---
Location
Throughout the entire museum
---
Price
Free entry, donations welcome. Booking may be required - more information to follow.
---
Set to be the biggest event in England for 2018, the Great Exhibition of the North is a summer of amazing exhibits, inspired technology, vibrant street performance, cutting edge culture and magical experiences in NewcastleGateshead.
---
Which Way North
At the Great North Museum, Which Way North is a bold new exhibition throughout the building. It will tell the dynamic story of the North of England and how its innovators, artists and designers shaped our present and are inspiring our future.
Familiar spaces within the museum will be re-imagined with new and invigorating displays featuring high-profile loans from the country's leading museums, galleries and private collections. You'll see:
Astronaut Helen Sharman's space suit
The last piano played by John Lennon
George Stubbs' world-famous painting Whistlejacket, on loan from the National Gallery
John Hancock's Struggle with the Quarry (shown in the original Great Exhibition of 1851)
Original models of Postman Pat, and much more, still to be announced.
A portal to another world will open on Friday 22 June 2018. Will you join us to embark on a journey of Northern endeavour and discovery?