Dippy on Tour: A Natural History Adventure
Dippy the Diplodocus is coming to Newcastle. Arriving May 2019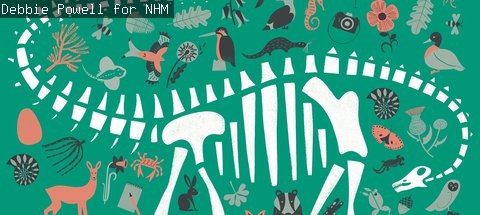 18 May 2019 - 6 October 2019
Following his visits to Dorchester, Birmingham, Belfast and Glasgow, the Natural History Museum's famous Diplodocus cast 'Dippy' is coming to the Great North Museum: Hancock in May 2019.
Dippy lived in London for over 100 years but now he's on an adventure around the UK.
The Diplodocus was unveiled to the British public in 1905 and was cast from the type specimen found in America.
The full skeleton is 21.3 metres long, 4.3 metres wide and 4.25 metres high.
Come and see Dippy and get inspired about the natural world!
Find out more about Dippy on Tour.
#DippyonTour
---
Schools who would like to work with us to develop their children's love of nature through the year of Dippy's visit can find out about our Dippy Schools Programme here.