On line and in person CPD for primary school teachers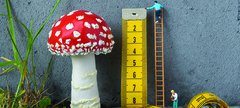 6 March 2024 - 20 March 2024
How Green Are (Y)our Grounds CPD
CPD for primary school teachers interested in exploring urban nature. The sessions are open to all, but may be of particular interest to teachers in KS2 and science leads in primary schools.
These sessions are part of the Explore: Urban Nature project on which we are collaborating with the Natural History Museum.

The sessions are free of charge and transport costs to the on site session can be covered

This CPD consists of two sessions, one on line and one in person. You are welcome to book for either or both.
Wednesday 6 March 2023
3.30 – 5.00

Online
Working scientifically, cross-curricular working, calming of fears about working outdoors, use of risk assessment, scope of E:UN offer

Wednesday 20 March 2023
4.00 – 5.30
On site
Try out different urban nature investigations – investigating plant diversity in grass diversity, bug hunting, tree lichens, setting up investigations in a scientific way
For either session, please book using this link.