KS1 & KS2: Science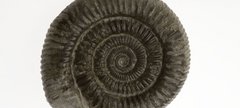 Free*
Available on Tuesdays and Fridays.
This workshop can be followed up by downloading our free resources to use in the galleries if you click this link or we can book the group the Dinosaur Explorer Bags for your group to use which you can find out more about here.
Have a question about this workshop? Email learning@greatnorthmuseum.org.uk
Discover how palaeontologists use fossils to learn about dinosaurs and other creatures from the past. This workshop uses our fossil handling collection and encourages pupils to find the evidence for themselves.
For KS1 pupils, we use fossils in combination with drama to investigate how plants and animals came to be fossilised. For KS2 pupils, fossil handling is used to encourage pupils to think about the methods by which we investigate ancient creatures and what the evidence can tell us about.