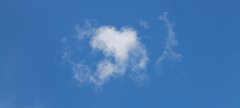 Wellbeing and Catchup Curriculum
We recognise that many of you will be working not just to help your students 'catch up' academically but to support their mental health and overall wellbeing both during lockdown and when you return to full time on-site learning. We would love to work with you to help. Museum objects offer great stimulus to creativity and reflection as well as being ways to learn about the world.
How could we work together?
We could offer you support in, for example:
Project work

Promoting conversation through the use of 'wow' objects to talk about

Getting outdoors

Arts Award
Get in touch with us on learning@greatnorthmuseum.org.uk and we can plan together for ways to support your pupils in these difficult times.