KS3 & KS4: Science, STEM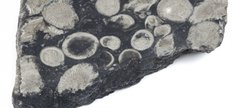 Free*
Available on Tuesdays and Fridays.
Have a question about this workshop? Email learning@greatnorthmuseum.org.uk

Learn how the different types of rocks are made as part of the rock cycle. Use some of our wide range of rocks and minerals from around the world to find out what rocks are made of, how we can tell the differences between them and how they come to be used in some very unlikely places!