Great Galaxies - The Great North Museum: Hancock Planetarium
Booking Enquiry
KS1, KS2, KS3 & KS4 Science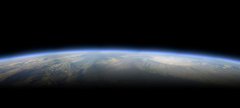 Please note that this is not a museum staff led workshop but a Planetarium show
The Planetarium can accommodate for the following number of people (including accompanying staff) per show.
Reception, Year 1, 2 and 3 groups - 31 people per show.
Year 4 and older groups - 27 people per show.

Please specify which show you would prefer to see in the special requirements part of the enquiry form.

Our schools rate for the Planetarium is £75 per showing, which ensures that you get a private viewing and that we can organise the show of your choice to fit into your schedule at the museum.
We are offering a 'buy one, get one half price' deal on those shows.
You will need to pay for your planetarium show in advance of your visit via our on-line shop. We will give you details of how to do this when you book.
To make a booking email learning@greatnorthmuseum.org.uk
Solar Quest
From granules and solar flares to coronal mass ejections, learn how the Sun and Earth are interconnected and why we are 'Living with a Star'.
Approx. 10 minutes
---
Cell! Cell! Cell!
This is the story of the trillions of cells that form our bodies, from our beginnings as a single cell to the complexity of a whole body.
Approx. 25 minutes
---
The Amazing Telescope: Two Small Pieces of Glass
Join two teenagers at a local star party and learn how the telescope has helped us understand our place in space and how it continues to expand our knowledge of the Universe.
Approx. 25 minutes
---
We Are Aliens!
Earth. It's now a small world. The human race is connected better and faster than ever before but what about elsewhere? We Are Aliens! takes you on an epic ride in the hunt for the evidence of alien life.
Approx. 25 minutes
---
From Earth to The Universe
The night sky, both beautiful and mysterious, has inspired awe and been the subject of campfire stories, and ancient myths for as long as there have been people. This stunning voyage through space and time conveys, through sparkling sights and sounds, the Universe as revealed to us by science.
Approx. 30 minutes
---
Phantom of The Universe
From the journey of protons racing through the world's largest particle collider in Europe to up-close views of the Big Bang and emergent cosmos, Phantom of the Universe will immerse you in the search for dark matter.
Approx. 30 minutes
---
Sunstruck
Travel back to the beginning of time and experience the birth of the Sun. Discover how it came to support life, how it threatens life as we know it, and how its energy will one day fade away.
Approx. 20 minutes