KS1, KS2 Science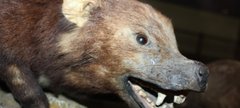 Nature is huge and diverse so scientists use classification to help understand the world.
The KS1 level workshop examines different ways of classifying animals, firstly by diet, looking at the differences between carnivores, herbivores and omnivores. It then moves on to look at how we group mammals, reptiles, amphibians, birds and fish.
For KS2 we start with the diversity of nature and divide it up into groups before using and developing keys to help classify vertebrates and invertebrates.