TALK: The Long View - two years with seven remarkably ordinary trees
Photographer Rob Fraser and Writer Harriet Fraser give a talk to accompany their exhibition The Long View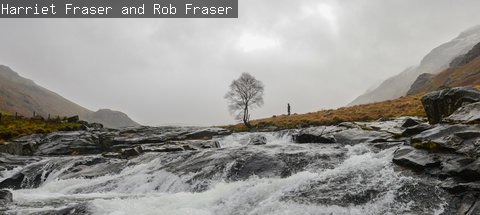 Times
6-8pm
---
Location
Clore learning suite, ground floor
---
Price
Free entry, donations welcome. No booking required.
---
Rob and Harriet Fraser will be sharing insights from their two years with seven lone trees in Cumbria's Lake District.
In all seasons, and all weathers, they sat with these trees, and between visits walked hundreds of miles, met arboreal experts, ecologists, land managers, wood workers and farmers.
Sharing images and video footage, they will talk about the inspiration and development of the project, the installation of artworks, both temporary and permanent, and the highs, lows and surprises of their journeys.
Rob will discuss photographic formats and tools – from traditional large format cameras to high-end digital equipment – and Harriet will share some of the poetry she has written while immersed in the outdoors.
The Long View celebrates trees and the value of slowing down in nature, and reveals what can happen when you follow your curiosity and spend time in the same places, again and again.
The talk will explore trees and their wider ecosystems, and the power of walking and creative curiosity to reveal the extraordinary in what at first appears ordinary.
Rob and Harriet will also talk about the seven city trees they have encountered in Newcastle, and will pose questions about the future of trees, both in urban and rural environments.