Great North Nights: The Female of the Species is...
After hours fun with Which Way North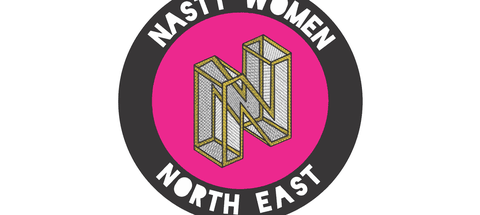 Times
6-9pm
---
Location
Throughout the whole museum
---
Price
Free, donations welcome. No booking required, drop in throughout the evening.
Great North Nights is our series of after-hours events for people who love going against the grain and doing something different.

Prepare yourself to go on a journey to celebrate strong and influential northern women past, present and future. Unleash your inner activist and start conversations with our special guests to challenge aspects of today's society and empower our future selves.

Join King Kitt and Nasty Women North East for a celebration of human achievements large and small. Global and personal. Explore the collection and celebrate female (and male) empowerment by creating a Nasty crown for a local historical figure who you feel is undervalued/misrepresented.

Step back in time with The Time Bandits to meet northern activists who played a part in shaping our world.
Be inspired by the work taking place right now in the North East from the Women of Tyneside and This Girl Can campaigns. Pick up a postcard from the washing line of affirmation written by their participants to take away with you

Explore Which Way North to discover the contribution of Northern women to change the world.

Visit the NHSN library to view the female pioneers exhibition
This event is open to all, promises to be thought-provoking but playful and is not to be missed.