Tariq Ali in conversation
Very limited tickets available from 12 noon, Monday 25 September.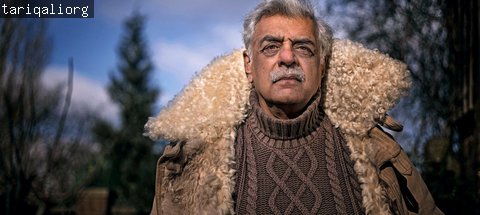 Times
Doors open at 5.30pm. The event is expected to finish by 9pm.
---
Location
Exhibition Hall 1
---
Price
Free, however this is a ticketed event.
Tickets are very limited and must be booked in advance, one per person.
Tickets will become available via this webpage at 12 noon on Monday 25 September
Join us on Monday 16 October when Tariq Ali is special guest at an evening celebrating the opening of two new exhibitions in the Freedom City 2017 programme.

You'll enjoy a private viewing of FREEDOM (a four screen film installation) and "Not as it is written" (an exhibition of photos and oral histories from the Teenie Harris Archive) before hearing thought provoking talks featuring Tariq Ali, Ian McDonald, Charlene-Foggie Barnett and Ben Houston. There'll be a chance to ask questions, too.
See the full programme below:
5.30pm - Doors open, refreshments available
6pm - Welcome and introduction
6.15pm - Private viewing of exhibitions
7pm - Refreshments break
7.15pm - In conversation: Dr Ben Houston and Charlene Foggie-Barnett. This talk will respond to themes explored in the exhibition "Not as it is written".
8pm - In conversation: Dr Ian McDonald and Tariq Ali. This talk will respond to themes explored in the film installation FREEDOM.
9pm - Close
Timings are approximate and subject to change.
---
About the speakers
Tariq Ali is an internationally renowned Writer and Filmmaker. He has written more than two dozen books on world history and politics, and seven novels (translated into over a dozen languages) as well as scripts for the stage and screen. He is an editor of New Left Review and lives in London.

Ian McDonald is Founder-Director of Film@CultureLab and Director of the Research Centre for Film at Newcastle University.
Charlene Foggie-Barnett is the Archive Specialist for the Teenie Harris Archive at the Carnegie Museum of Art, Pittsburgh.
Ben Houston is Senior Lecturer in Modern US History at Newcastle University.