Come along and try Tai Chi for stress-relief, health and fitness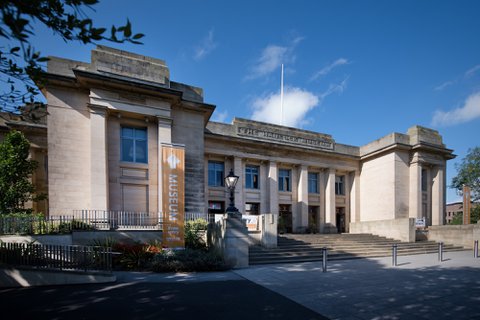 Times
Monday 24 April - 3.30-4.30pm
Thursday 27 April - 8.30-9.30am (early morning session)
Tuesday 2 May - 9.30-10.30am
Friday 12 May - 10-11am
---
Location
Clore learning suite (ground floor), except for 27 April's session which will be in a museum gallery
---
Price

Free (donations welcome).
Advance booking required. Please contact the Outreach team on (0191) 277 2246 or livewell@twmuseums.org.uk to reserve your place.
It's never too late to think about getting active, so why not book onto one of our Tai Chi sessions with expert instructor Dave Robinson?
Tai Chi Chuan is a holistic martial art which uses internal energy for good health, relaxation and inner balance.
Focusing on slow, flowing movements, it is a perfect exercise for anyone, regardless of their current fitness level.
The low impact exercises can be easily adapted for those suffering with arthritis.
Tai Chi is a renowned stress buster: a way to harmonise the mind and rebuild core mental and physical strength.
See what Tai Chi can do for you and experience the incredible Great North Museum at the same time. You might remember it as the Hancock Museum from years gone by.
Thursday 27 April's session takes place before the museum opens - this means you'll be practising Tai Chi in amongst the objects in one of our galleries.
---
Dave Robinson is a full-time Tai Chi Chuan instructor, teaching in Tyne & Wear, Durham and Northumberland. He began his training in martial arts with Karate in 1974 and became hooked on Tai Chi in 1996 after attending his first class.