KS2: Science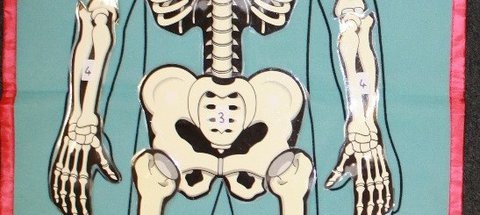 Book the Skeleton Game Gallery Resource Pack to complement your visit with a skeletons theme. You can use it in the museum galleries to embed the way the human skeleton fits together.
In the pack, you will get four skeletons and mats, plus dice and instructions (see overleaf). The game works like the old fashioned game of Beetle – you throw the die to get each part of the skeleton in turn. Players take turns to throw and the first one with a complete skeleton wins. To make it all run faster, you can also give each team one skeleton and a die, then get them all throwing and building simultaneously.
To download further information about the game, click here.