Set in Stone: an Exploration of Romano-British Religion
A pop-up exhibition curated by a group of fifteen Museum Studies students from Newcastle University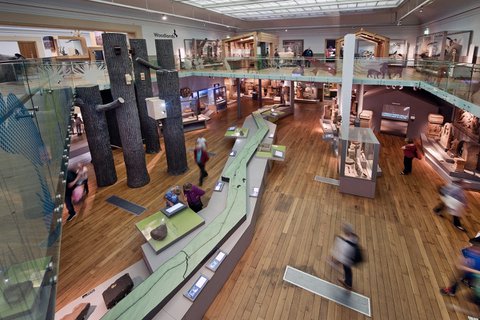 Times
---
Location
Hadrian's Wall gallery, ground floor
---
Price
Donations welcome (free entry). No booking required
Set in Stone investigates cultural interaction between the Romans and native Britons through stone reliefs and religious depictions.
Designed and curated by a group of fifteen Museum Studies students from Newcastle University, the exhibition examines an area of British history previously unexplored at the Great North Museum.
The aim is to challenge preconceptions about Roman Imperialism by exploring the ways in which local religious identity continued and adapted under Roman rule. Visitors will also be encouraged to consider how these themes are relevant in today's society.

The objects on display include a well-preserved example of an altar to the Celtic mother-goddesses and several significant Celtic Heads, all discovered within the North East.