Half Term - Secrets of the Mummies
What is mummification and why did Egyptians practise it? Find out with our experts this half term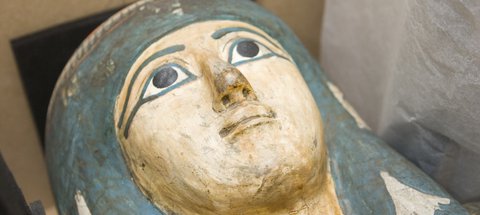 Times
11am - 3pm

---
Location
Ancient Egypt gallery (1st floor)
---
Price
Free, no booking required. Drop in.
The ancient Egyptians are famous for their mummies, but what is mummification and why did Egyptians practise it? Drop in to our Egypt gallery this half term and find out with our experts.
Together we'll be looking at our some fascinating research carried out on our mummy Baket-en-Hor as well as examining animal mummies, amulets and shabtis.
Will we unlock the secrets of the mummies?