Great North Nights: Science Uncovered
We're opening late so grab a drink, explore the museum and meet a scientist.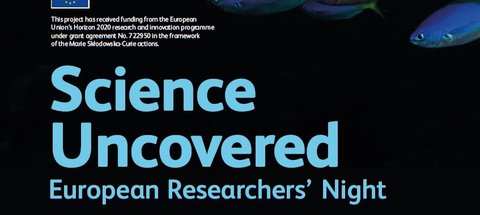 Times
6-10pm
---
Location
Throughout the museum
---
Price
Donations welcome (free entry). Drop in throughout the evening, no booking required.
Why don't you do something cutting edge to kick off the weekend?
Across the continent, Friday 29 September is European Researchers' Night so we thought we'd open the museum late and fill it with some of the North East's sharpest minds: scientists, thinkers, doers and fun-lovers.
Researchers are the innovators and the risk-takers, pushing the boundaries of what we know and what's possible. Grab a drink at the bar and chat with one about the burning issues of the day. Explore the museum. Meet a curator. Be the subject of ground-breaking current research. Be different.
Science Uncovered has been a big hit at London's Natural History Museum for years and our inaugural event in 2016 attracted 1000 visitors.
You're in the know - invite a friend on Facebook and we'll see you at the bar.
The theme this year is 'Oceans' - more information coming soon.
---
This project has received funding from the European Union's Horizon 2020 research and innovation programme under grant agreement No. 722950 in the framework of the Marie Sklodowska-Curie actions.