Rocking Robin Craft
Simple craft for young children and their families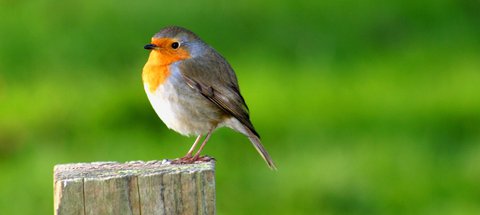 Times
11am - 3pm
Please note this activity may close early in the event that craft supplies run out.
---
Location
Natural Northumbria gallery, 1st floor
---
Availability
Please note this is a drop in activity whilst craft supplies last
---
Price
Free. Donations welcome.
---
Come along to the Natural Northumbria gallery between 11am - 3pm and meet a robin from our handling collection, then use our craft supplies to create your very own robin to take home.
This activity is designed for young children and their families.