Pacific Explorers Day
Learn about Maori warriors and Polynesian explorers, plus storytelling session with Chris Bostock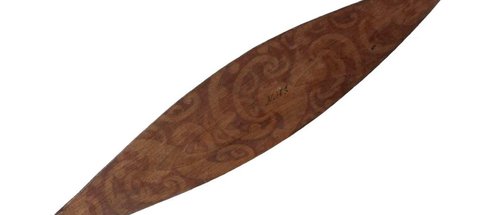 Times
11am - 3pm
---
Location
Throughout the museum. Drop in storytelling sessions in Exhibition Hall 3
---
Price
Free, donations welcome. No booking required, drop in.
Come and look at some of the wonderful objects from the Museum's collections that were made and used by peoples of the Pacific.
Learn about Maori warriors and Polynesian explorers, as well as their encounters with the European navigators who were compiling charts of this vast ocean.
Also, join Chris Bostock - The Storyteller, as he sets sail on a journey to explore the stories, myths and legends of the Southern oceans. Discover what tales may have been told on Captain Cook's ships and what stories he and his fellow sailors may have gathered on their voyages.

Find out how Maui stopped the sun, just how much Tiddalick was able to drink and the best way to deal with a greedy chief if you are out fishing in the Pacific Ocean...and any other stories besides.