North East Wildlife Photography Competition 2017
Enter today
Enter your photos for a chance to win £250 - closing date 15 May 2017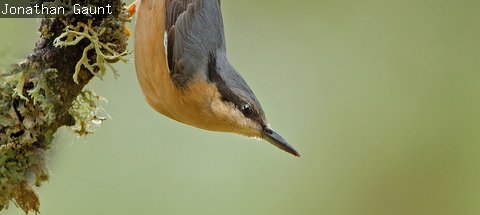 Last date for entries - Monday 15 May 2017
The winning images will be announced at an award ceremony here at the museum then displayed in an exhibition in the first floor Galleria space.
Fancy yourself a budding wildlife photographer? Then enter one of your photos into the North East Wildlife Photography Competition 2017
Anyone can enter, and there is even a category for mobile phone images so you don't need lots of equipment or experience to have a go.
There is a category for photographers under the age of 16 – with the winner's school receiving a £100 bonus.
First prize wins £250 and an A3 framed copy of their picture, but there are a whole range of prizes to be won, including boat trips to the Farne Islands, photography workshops and a pair of Savanna binoculars.
---
Prizes and Sponsors:
Thank you to the following organisations for supporting this year's photography competition:
Nestlé, London Camera Exchange, Durham Wildlife Trust, Clifton Cameras, Opticron, Alan Hewit Photography, Serenity Farne Islands Boat Tours, Fulton's Umbrellas, Northumberland Wildlife Trust, Simon Berry Optometrist, digitalab, Tees Valley Wildlife Trust, Natural History Society of Northumbria, Naturetrek, Kielder Water & Forest Park, The Environmental Records Information Centre North East, Bird Watching Magazine, Northern Experience Wildlife Tours, Westcountry Wildlife Photography Centre, Vine House Farm, Feedem