Museum to Go - Week Three - Nature Walks
We're closed until 1 September but you can still enjoy a summer of museum fun with our activities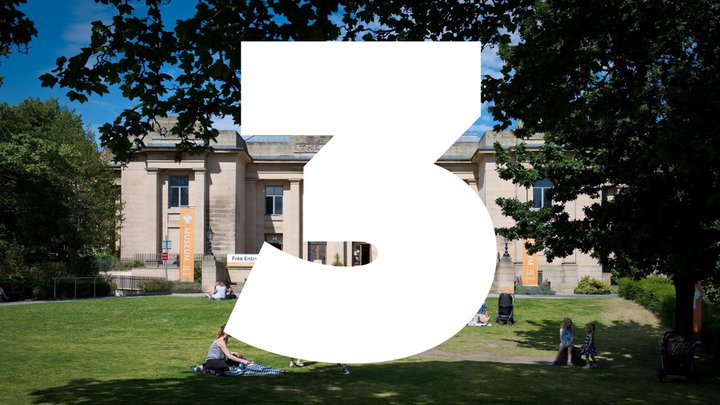 We're closed until 1 September but you can still enjoy a summer of museum fun in the meantime with a different activity highlighted each week of the school holidays.
This week, we have three nature walks to share, as recommended by the Environmental Records Information Centre North East. 'ERIC' - as we call them - are based at the museum and do great work monitoring the region's biodiversity.
Walk 1 - Craster to Howick
The cliffs south of Craster, Northumberland to Howick, offer fine grasslands, geology and a marine gem.

The geology of the Whin Sill is not only impressive to see, it makes for unique plant communities which are only found in a handful of sites in Northumberland. Cullernose point is a good example of Whin grassland. Time your visit to Cullernose point just right and you have a fantastic vantage point for cetacean watching point where many bottlenose dolphins and harbour porpoise have been spotted over recent years. The rocky beach at Howick is a journey through time as many different layers of rock can be seen with lots of fossils (even some reptilian footprints!).
Directions
Park at Craster (NE66 3TW), head into the village and then walk south along the coastal path.
Distance
Approximately 3 miles.
---
Walk 2 - Havannah & Three Hills Nature Reserve
Havannah & Three Hills Nature Reserve in Newcastle is a stronghold for one of our iconic Mammals.
Lowland heath is a scarce habitat and Havannah & Three Hills Nature Reserve is one of only two sites in Newcastle. The site has marshland and ponds too, where you'll see plenty of dragonflies buzzing around! The coniferous trees of the Nature Reserve provide the perfect habitat for our native red squirrels which are rarely found in such an urban area.
Directions
Set your Sat Nav to NE13 7AS to find the Nature Reserve car park (4 Coach Lane).

Distance
Various walks around 3 miles.
---
Walk 3 - Low Force footpath
Low Force footpath includes stunning verges, with upland haymeadow flowering plants like meadow cranesbill, devil's-bit scabious and tormentil, as well as the river Tees, wet flushes and riparian trees.

While kidney-spot ladybirds can be found in most months of the year, the site is best visited during summer. Rare tormentil mining bees plus bilberry bumblebees and moss carder bees are found here. Maritime mason wasps visit meadow cranesbill flowers, while clay-coloured weevils hide amongst vegetation and marsh snipeflies use damper areas. Several different galls can be found, such as alder leaf pustule galls, along with alder sawflies and beech leaf mine beetles. Emerging riverflies include summer mayflies and sand fly caddisflies.
Directions
Head for Bowlees Visitor Centre, County Durham, DL12 0XE.

Distance
Approximately 1.2 miles.