EYFS, KS1, KS2: Literacy, Communication, Language, Understanding the World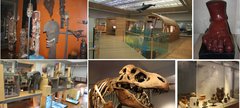 Free*
Duration: 45 minutes
Available upon request
This workshop can be followed up by downloading our free resources to use in the Museum from this link. Alternatively speak to a member of the learning team for additional activity suggestions to do in the space after your session.
To make a telephone booking or enquiry call (0191) 208 6865.
*Make a donation to the Butterfly Fund to support the learning programme.
This gallery based session will introduce the children to the role of a museum and the diversity of the objects that we keep. We will test out their exploring skills before we ask them to interpret some mystery objects that an explorer has left at the museum.
You can follow this up by using our 'I see, I notice, I wonder' activity to extend the children's learning. Please speak to a member of the learning team when you book if you would like to access this.
The main learning objectives for this session are:
To understand the diversity of a museum collection
To think about the role of an explorer