TALK - Merlin Crossingham on Wallace and Gromit
Book online
Aardman Animations Creative Director Merlin Crossingham joins us to talk all things Wallace and Gromit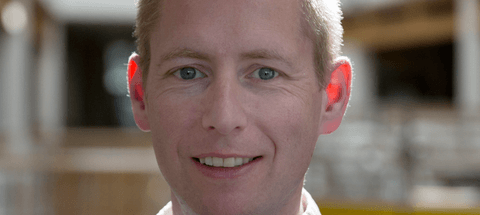 Times
6-7pm
---
Location
Exhibition Hall 3, 1st floor
---
Price
Free, but advance booking required
---
Wallace and Gromit Creative Director Merlin Crossingham will be talking in detail about Aardman's production processes from the initial scripting stages to the finished animation, as well as discussing his personal career journey and how this led him to work so closely with Wallace and Gromit. He'll also answer any questions you might have at the end and can give his top tips about how to get into a career in animation.
Recommended for ages 12+
---
Merlin Crossingham joined Aardman as an animator in 1996 having completed a degree in Film and Photography at the Newport Film School.
Merlin initially worked on commercials before taking roles on Aardman's successful feature films Chicken Run and Wallace & Gromit: The Curse of The Were Rabbit. Following his work in features, he went on to co-direct the Creature Comforts USA series for CBS, for which he gained an Emmy nomination.
In 2009, Merlin took on the role of Creative Director for Wallace & Gromit where Merlin directs all aspects of the brand from merchandise and live shows to commercials and short films. Merlin also recently directed and voiced the re-launch series of Aardman's oldest stop motion character, Morph in 2014 and the second series which launched in October 2016. Merlin's most recent credit was Animation Director on Nick Park's latest feature film Early Man, which was released in January 2018.