Meet the Researchers - CANDO
Learn about the CANDO project which is using LED light implants to find a treatment for epilepsy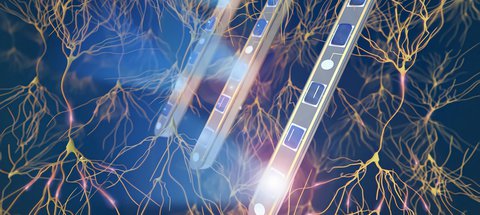 Times
11am - 3pm
---
Location
Exhibition Hall 3, 1st floor
---
Price
Free (donations welcome). No booking required, drop in.
The CANDO (Controlling Abnormal Network Dynamics using Optogenetics) project aims to develop a new therapy for epilepsy that will use tiny LED lights, implanted within the brain, to alter abnormal brain activity and so prevent the development of seizures.
This technique, known as optogenetics, if successful, could provide treatment to the many people with epilepsy who do not respond to medication and are unsuitable for other types of surgery. The aim of this seven year, multi million pound project is to get to the implantation within the first human.
Members of the project will be on hand to showcase the latest version of the brain implant and talk about the project. There will also be activities to help people learn about the neuroscience and engineering behind the project.
Further information on the project can be found on the project website www.cando.ac.uk.
Recommended for ages 12+