Meet the Polar Researcher - William Reid
Meet Dr William Reid from the British Antarctic Survey and find out about his work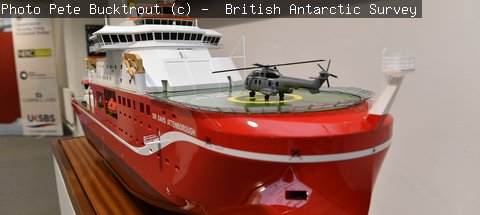 Times
30 minute sessions at 11am and 2pm
---
Location
Exhibition Hall 3, 1st floor
---
Price
Free, donations welcome. No booking required, drop in.
British Antarctic Survey undertakes vitally important scientific research in the Arctic and Antarctic. Scientific research in these areas is technologically demanding given the cold and remoteness of these locations.
In order to meet these demands the UK is investing in a new research vessel called the RRS Sir David Attenborough. The vessel will be 128m long, undertake scientific missions for up to 60 days and will have the ability to break through ice 1m thick.
Dr William Reid will talk about the collaborative research he has been doing with British Antarctic Survey for the last 8 years. This will include the discovery of the first Antarctic deep-sea hot spring where life thrives on the seafloor at 2600m and his recent expedition to the Weddell Sea to try and reach the Larsen C ice shelf.
These science expeditions will provide a flavour of what kind of research the new ship will be undertaking in the future.
Recommended for ages 14+