TALK - Meet the Polar Explorer - Conrad Dickinson
Book online
Conrad Dickinson gives an insight into the life of a polar explorer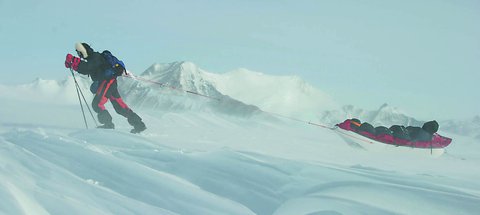 Times
6-7pm
---
Location
Exhibition Hall 3, 1st floor
---
Price
Free, but advance booking required
---
Conrad Dickinson is born and bred in Northumberland, and loves his county. In the Polar World, as well as being a fully IPGA qualified polar guide, Conrad is the only Briton to complete the 'Polar Grand Slam' - i.e. skiing, completely unsupported, to the North Pole, South Pole and across Greenland.
In over 68 polar expeditions, Conrad has led many famous people, including Prince Harry, who he guided to the South Pole.
Conrad will give an insight into polar expeditions and also talk about the Prince Harry expedition, when wounded soldiers travelled to the South Pole.
Recommended for ages 12+. The talk will feature footage of polar bear standoffs. Younger children are welcome at the discretion of a parent or guardian.