*FULLY BOOKED* TALK - Hunter Davies and The Beatles
Book online
Hunter Davies talks about his time with The Beatles and how his authorised biography of the Fab Four came about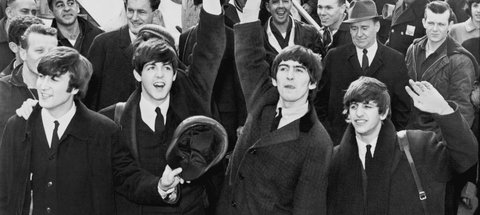 This event is now fully booked
Times
6-7pm
---
Location
Exhibition Hall 3, 1st floor
---
Price
Free, but advance booking required
---
This event is now fully booked
Hunter Davies was brought up in Carlisle and educated at University College, Durham, where he was Senior Man and Editor of Palatinate, the university newspaper.
His first job in journalism was on the Manchester Evening Chronicle. He joined the Sunday Times in 1960 and later became Editor of the Colour Magazine. He still writes a column for the paper, in the Money section.
He also does a column in the New Statesman on football and in Cumbria Life, on any old thing. He is the author of almost 100 books, including the only ever authorised biography of the Beatles which first came out in 1968.
He will be talking about the background to the book, how he came to do it, and the two years he spent with The Beatles. He will also be showing a short super eight home movie taken in 1969 when Paul McCartney and his new girlfriend Linda - later his wife - stayed with them on holiday for two weeks in Portugal.
Recommended for ages 12+.