How to be a Deep-sea Fish: Tips for Success in the Deep
Meet the Researcher Thom Linley from Newcastle University to hear about his expertise on deep-sea fish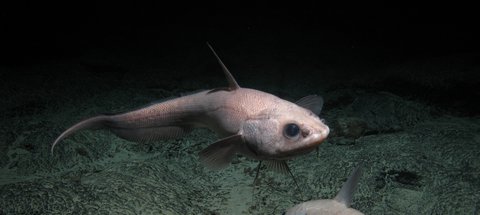 Times
60-minute sessions at 11am, 12.30pm and 2.30pm
---
Location
Exhibition Hall 3, 1st floor
---
Price
Free, donations welcome. No booking required, drop in.
What does it take to be a deep-sea fish? What better way to find out than to meet some!
Dr Thom Linley is a researcher at Newcastle University and has been working with deep-sea fish for over a decade.
In a visual and interactive talk Thom will show footage of deep-sea fish from the deepest places on the planet. He will talk about the changes that fishes have made to their bodies in order to live at the bottom of the ocean.
You will even get to meet some rare deep-sea fish.
Recommended for ages 10+