Creature-pedia
Have you ever wanted to create your own animal? Now's your chance...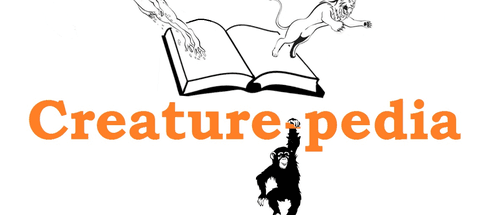 Times
26 April
10.30am - 12.30pm
6 May
10.30am - 12.30pm
1.30-3.30pm

Drop in
---
Location
Exhibition Hall, 1st floor
---
Price
Free (donations welcome). No booking required.
A horse with wings or a fish with feet...have you ever wanted to design your own animal?
Join us in the exhibition Bones: Skeleton Secrets of the Animal World to take part in a new drop in event for families where you can help us to create an encyclopaedia of weird and wonderful creatures.
There will be three activity stations in the exhibition:
At station one, you can build your own crazy creature out of paper bones.
At station two, you can glue your creature together, colour, name and draw your creation, as well as think about its diet and habitat. We can then add your creature to our online blog 'Creature-pedia'.
At station three, you can match up animal photos with their skeletons - all of which can be seen up close in the exhibition.
Whether you want to pop in briefly, fill a spare hour, or wander through the gallery at your own pace, our activity is sure to provide you and your young ones with a relaxed and fun filled moment while exploring the museum.
The activity is designed for children aged 7+ to enjoy along with their adults.