Big Watch Weekend 2017 Training Session
Brush up on your cetacean identification skills in preparation for the Big Watch Weekend 2017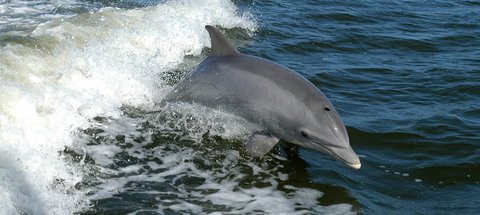 Times
6.30-8pm
---
Location
Clore suite, ground floor
---
Price

Free entry
Please contact Paul Stevens for more information and to book - paul.stevens@twmuseums.org.uk
5-6 August sees the return of the Big Watch Weekend whale and dolphin survey in our region. BWW2017 has been organised as part of the Sea Watch Foundation's National whale and dolphin watch.


Working in partnership with MARINElife, Northumberland and Berwickshire Marine Nature Partnership, Northumberland Wildlife Trust as well as rangers from Sunderland City Council, the coast of North East England will be covered by volunteers who will survey for cetaceans. Anyone can get involved.

New to cetaceans or need to brush up your ID skills?

Cetacean ID training sessions will also be available on Thursday 20 and 27 July, delivered by Martin Kitching from MARINElife and will be held here at the Great North Museum: Hancock. These sessions will run from 6:30pm until 8pm. This means you can join in if you are completely new or just need to brush up on your ID skills.

What will be happening over the weekend?

As well as volunteers along the coast there will be points for anyone to drop in and get involved over the weekend. ERIC North East will be based on the Sunderland coast with one of the Council's rangers and Northumberland Wildlife Trust will be based in Cresswell, Northumberland.

How to get involved

If you or your organisation would like to be involved in this survey to improve our knowledge of both the region's and UK's cetaceans, please contact Paul Stevens at paul.stevens@twmuseums.org.uk or you can call on (0191) 208 5158 to find out more.