KS3 & KS4: Science, STEM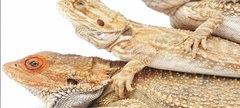 Free*
Available on Tuesdays and Fridays.
Have a question about this workshop? Email learning@greatnorthmuseum.org.uk

Explore the diversity of the animal kingdom - using the Museum's real specimens and exhibits to discover the science behind the variety of life as we know it. Come along and investigate how specialised features and variation help organisms adapt to their surroundings.