Learning Opportunities Summer 2021
For Summer 2021, we have an exciting blended and virtual offer - and although we will not be offering on-site workshops this term, we will be able to offer slots for school site visits when the museum is open again.
The Great North Museum: Hancock is closed for the moment, but while we look forward to reopening in stage 3 of the government's roadmap (from 17 May), the Learning Team is still here to answer queries and to work with schools.

We would also love to support schools' more individual needs around learning, wellbeing and your catch-up curriculum, so do get in touch with us at learning@greatnorthmuseum.org.uk and we'll see what we can do to help.

Thank you for your support and understanding at this challenging time. Stay well and we look forward to welcoming you back to the museum in due course.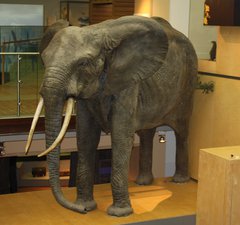 Making a Visit to the Museum
The museum is closed at present but we hope to have good news about school visits soon