Butterfly Wall
Weddings, births, graduations, birthdays or anniversaries, each butterfly on The Butterfly Wall represents a special memory or a personal story.
Important information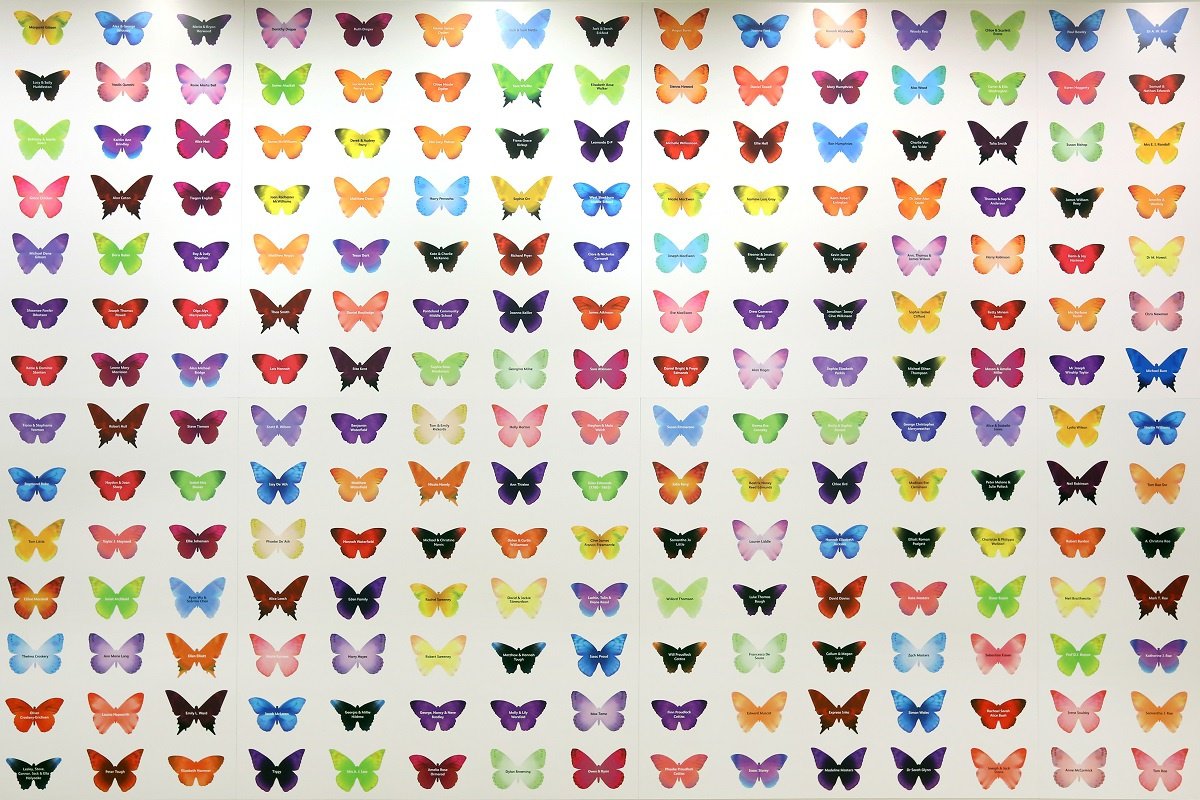 Dear visitor,

We are sorry that we have had to move our gift shop into the rear corridor for the duration of the Great Exhibition of the North (22 June - 9 September 2018).
You may be unable to see your butterfly during this time and we apologise for any inconvenience or upset this causes.
Please be assured that the relocation of the gift shop is a temporary measure and our Butterfly Wall will be restored from Monday 24 September 2018.
If you would like to speak to a member of our team regarding your butterfly, please contact Catherine Kirkham on (0191) 277 2173.
Thank you
Caroline McDonald
Museum Manager