Dippy on Tour Corporate Hire Opportunities
Have your corporate event with Dippy the Dinosaur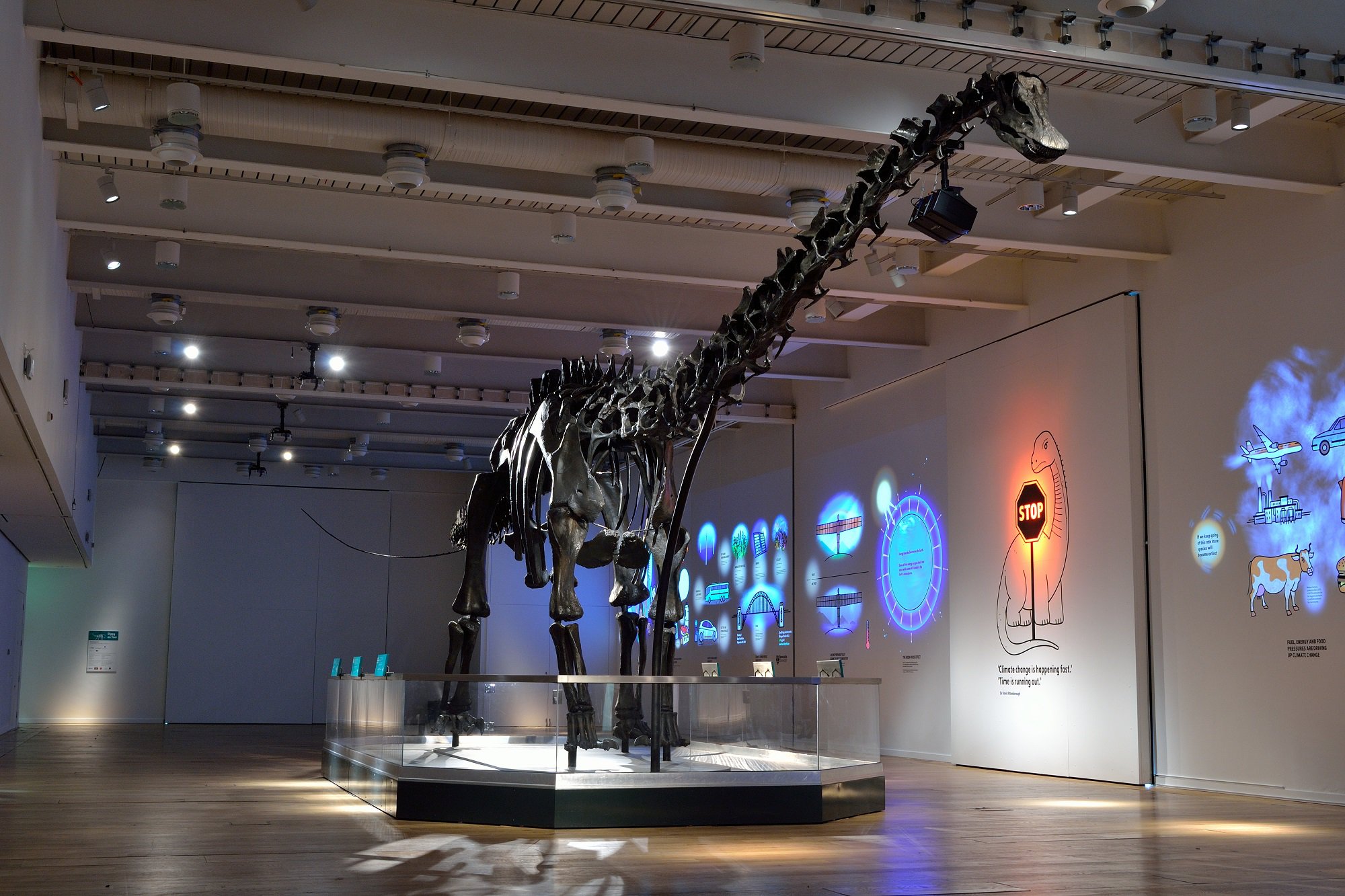 Dippy on Tour: A Natural History Adventure
18 May 2019 - 6 October 2019
Host your event alongside the national treasure, Dippy the Dinosaur. We have a range of offers that are ideal for celebrations, networking and product launches and we will work with you to curate your bespoke event.
Dippy drinks & BBQ
Join Dippy for a private drinks reception, followed by a BBQ and drinks in our walled Clore garden.
Drinks & canapés with Dippy
Create a fun and informal event with drinks and canapés alongside Dippy.
Dine with Dippy
Delight in a rare opportunity to dine side by side with a 26 metre long national treasure. From extravagant gala banquets to intimate business dinners, our experienced team will work with you to develop your show-stopping event.
Breakfast with Dippy
We can seat up to 100 guests for a unique breakfast meeting or networking event alongside Britain's most famous Diplodocus.
Dowload a sample menu
Contact details
To find out more or to book your event call (0844) 856 1074 or email events@twmuseums.co.uk
All events are subject to availability.
Would you like an expert talk to accompany your event? Please ask for more details.
Find out more about Dippy on Tour: A Natural History Adventure >